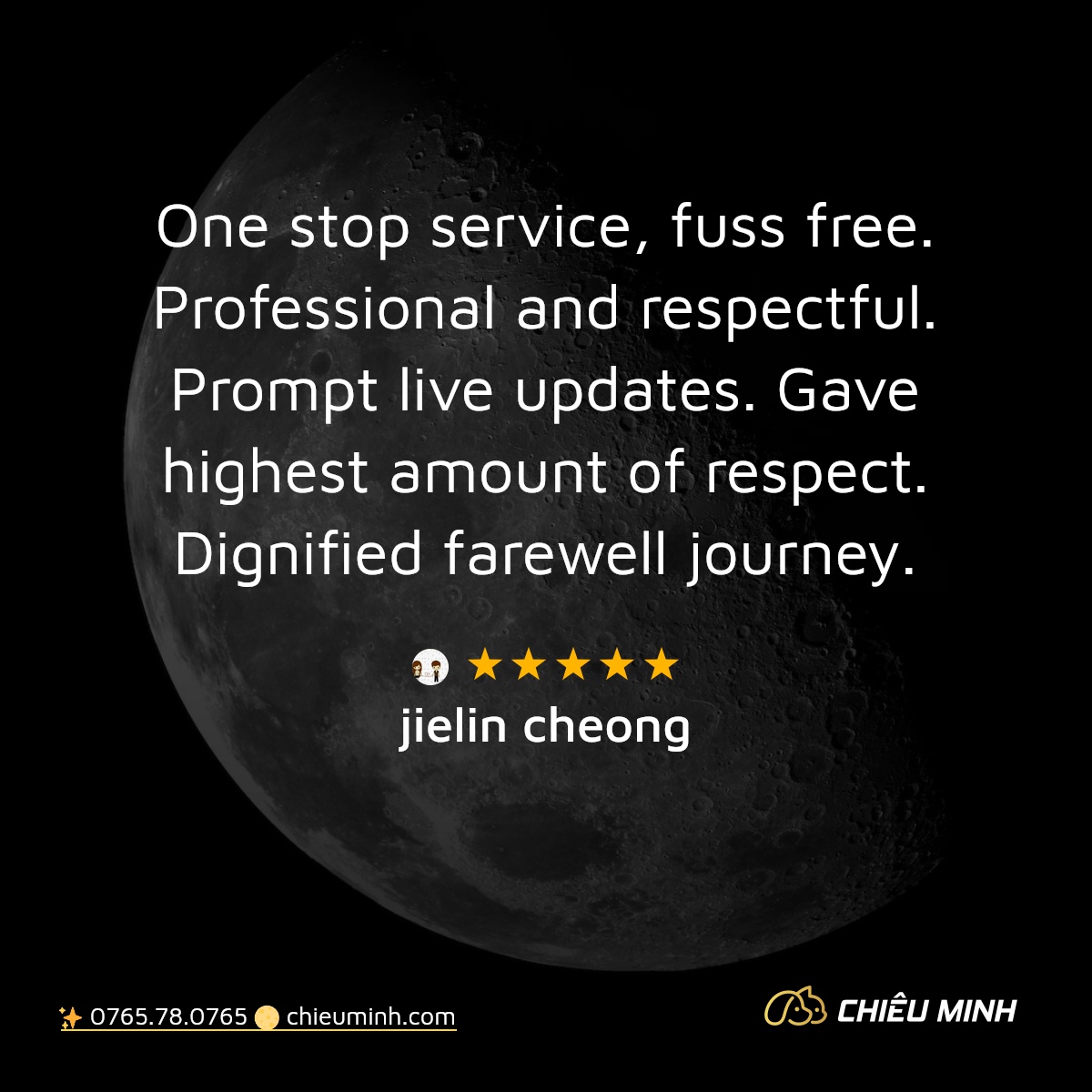 One stop service, fuss free. They really took care of every detail and allowed us to entrust our beloved pet to them fully.

We took the basic package but it was not even that basic. They did not treat you any less just because you took the basic package and was so professional about it. They stood outside the crematorium with both hands placed neatly in front to welcome you while collecting urn. They provided such prompt live updates in every step of the way from collection to cremation to after cremation, sending us both videos and pictures. They also engaged us in the process of placing the Ash in the chosen keepsake and was patient throughout the process too, did not even rush us.

Also despite them doing these day in day out, they did not treat us nor the pets any less different. The highest amount of respect was given and they really do live up to their words of providing a dignified farewell journey.
🪲 Check us out on Google Maps: https://goo.gl/maps/wczrv4sv84ybV9jJA
#chieuminh #petcremation #testimonials #dogcremation #catcremation #animalcremation
— 🌾🦚🦉 —
Chieu Minh Pet Cremation
✨ Phone: 0765.78.0765
🌕 English: https://chieuminh.com/en
🌑 Vietnamese: https://chieuminh.com