Your pet's lifespan is strikingly briefer than a human's. The fact of the matter is many of us will face the tragic passing of these sweet creatures.
It is critical to allow yourself time to grieve for the loss of your furry child, but there are several things that you still need to do to take care of yourself as you deal with the situation. Here is what you can do when a pet passes away in Vietnam.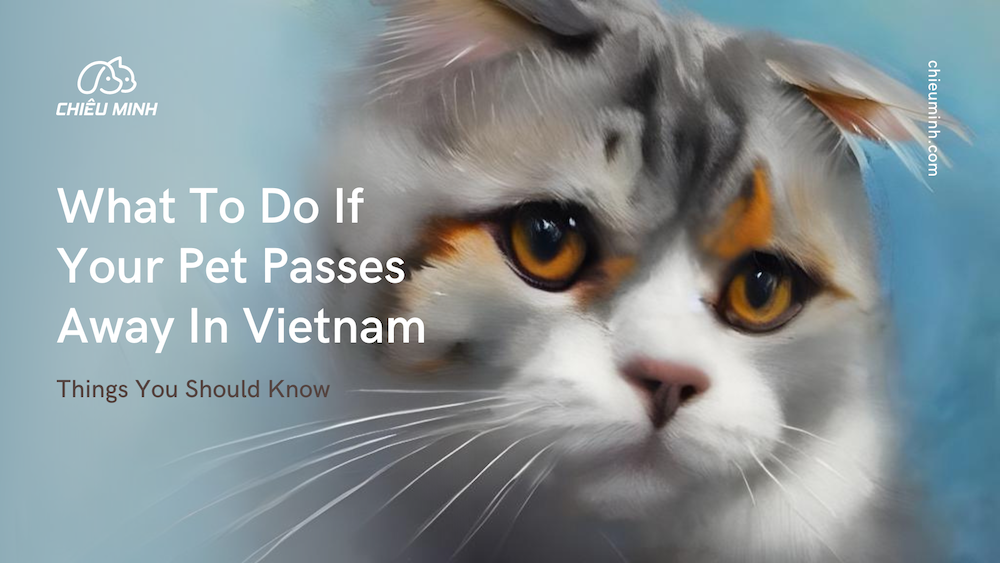 Vietnam regulations
The animal disposal guidelines vary depending on the size of the animal. Small animals, including hamsters, rabbits, and fish, can be put in a black refuse bag and thrown out with general waste in the bin. Cremations are available for furries who'd like to hold a proper memorial.
According to the Vietnam Government Decree's waste disposal guidelines, it is against regulations to dispose of large animals like cats and dogs by throwing them down a chute. Commercial animal crematoriums must be used to dispose of these animals.
Types of cremation
There are two types of pet cremation: communal and individual.
Communal pet cremation is when multiple pets are cremated together. This is the most affordable option as the cost is divided among the pet owners.
Individual pet cremation is when only one pet is cremated at a time. This is more expensive, but some pet owners feel it is worth having their beloved companions cremated alone.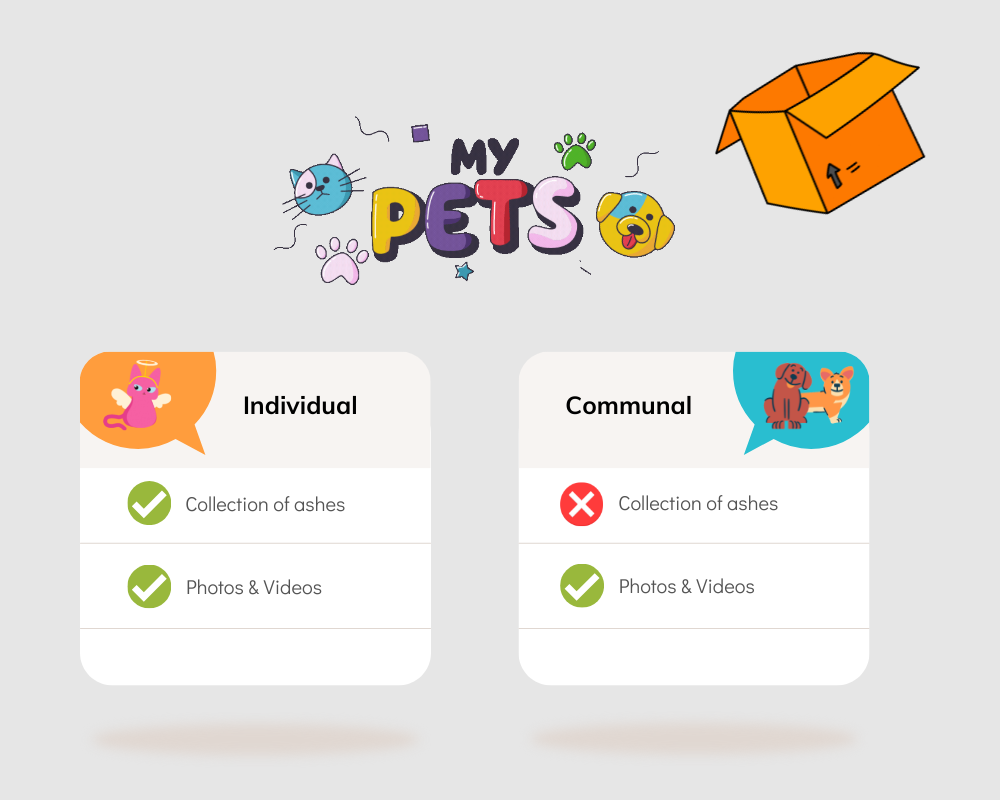 Both options are available through most pet cremation services. When choosing a service, ask about their policies and procedures to ensure your pet is treated with care and respect.
Scattering or storing of ashes
When a pet passes away, its owner is faced with deciding what to do with the remains. In Vietnam, there are two main options for disposing of pet ashes: scattering them or storing them.
Scattering ashes is a popular option among pet owners in Vietnam. This can be done in many different ways, such as mixing the ashes with soil or placing them in a special urn that can be buried or thrown into the sea. Some people believe that scattering their pet's ashes allows their pet to return to nature and continue its life cycle.
Storing ashes is another option that is available to pet owners in Vietnam. This can be done by keeping the ashes in an urn at home or having them cremated and placed in a columbarium.
Chieu Minh – Animal crematoriums in Vietnam
We are Chieu Minh Pet Cremation Service and have been helping pet owners for years. We understand the pain and loss of losing a pet and are here to help. We offer various services to help you through this tough time and will do everything we can to ensure your pet is taken care of.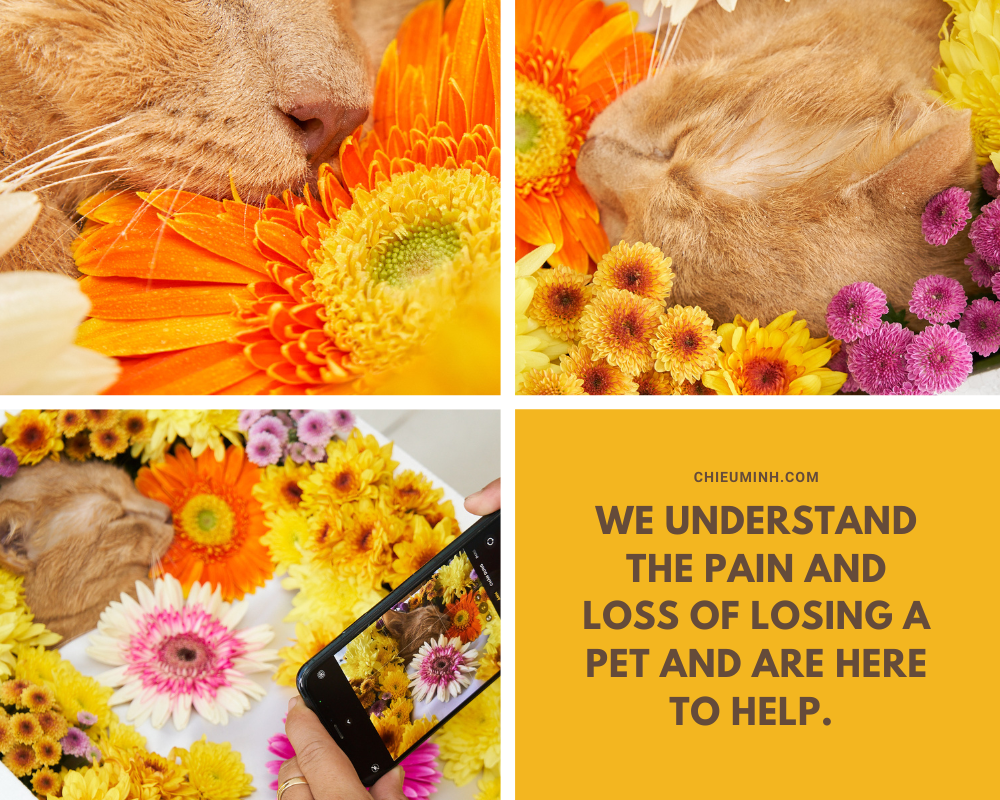 Type of cremation offered: Individual, Communal.
Price: From $25 for a palm-sized pet
Address: Duong Quang Ham Street, Go Vap District, HCMC
Opening hours: 6 AM-10 PM, Daily
Telephone:+84 765 78 0765
Conclusion: Losing a pet in Vietnam
Losing a pet in Vietnam is an emotional and confusing time. The best way to cope with losing your furry companion is to let others help you through it. By hiring an animal crematorium and scattering your pet's ashes, you'll be able to honor your pet's memory especially.
Frequently asked questions about pet cremation in Vietnam
What should I do if my pet passes at the vet?
Specialists like veterinarians sometimes have relationships with pet cremation businesses. If this is the case, your veterinarian will be able to offer you helpful resources and know who to contact. Usually, cremation providers can collect your pet from your veterinarian's workplace.
Can I cremate my pet on the same day?
Yes, you can, with an additional fee.
How long does a cremation typically take? 
It will take about 2-4 hours, based on the size of your pet.
What can I do with my pet's ashes?
Here are some things you can do with your pet's remains: scattering or storing ashes.
Is burying pets complying with local regulations?
In Vietnam, the law stipulates that pet owners must bury their animals at least three meters from any residential area. This is to prevent the spread of disease. Additionally, pet owners must obtain a burial permit from the local ward office.
However, many people are unaware of these regulations and simply bury their pets in their backyard without obtaining a permit. This can lead to fines and other penalties.
If you are unsure about the regulations in your area, it is best to consult with your local animal control office or veterinarian. They will be able to advise you on the best course of action to take.
Related Posts