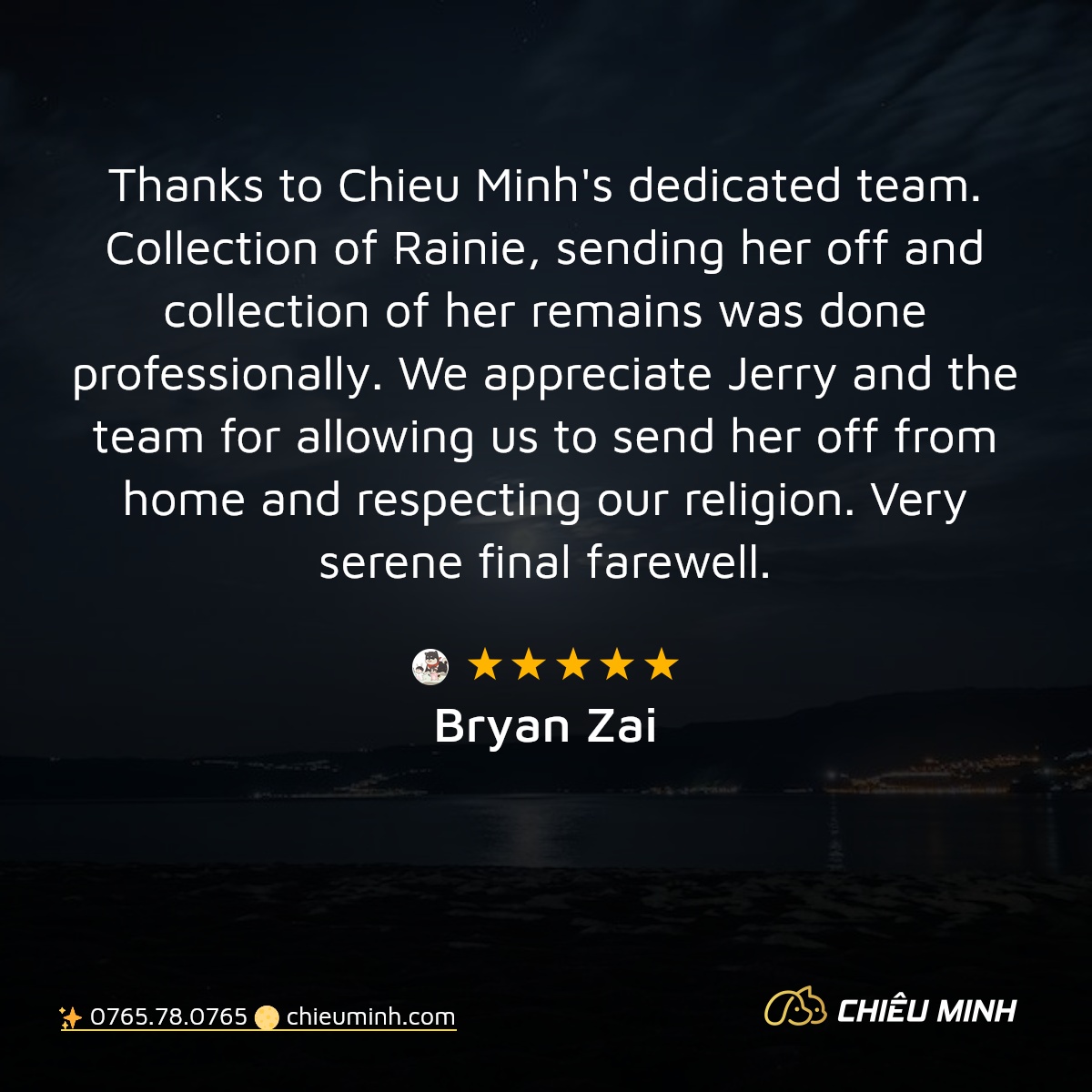 Thanks to Chieu Minh dedicated team. This is my second time engaging your service. 1st time was during covid for Rainie.

My baby girl was respectfully taken from my home and sensitively handled throughout and we was even allowed to send her off from home.

She looks so peaceful and without pain before our final send off. That was so important for us as fur-parents. Was given a wonderful final farewell. Very serene. The team also respected our religion by playing it over the background. Everything was so well taken care off.

From collection of my baby Girlgirl, to sending her off, and finally collection of her remains after cremation, every process was done professionally. Thank you Jerry and the team of Chieu Minh. We really appreciate everyone of you.
🐒 Check us out on Google Maps: https://goo.gl/maps/wczrv4sv84ybV9jJA
#chieuminh #petcremation #testimonials #dogcremation #catcremation #animalcremation
— 🌓🐗🐵 —
Chieu Minh Pet Cremation
✨ Phone: 0765.78.0765
🌕 English: https://chieuminh.com/en
🌑 Vietnamese: https://chieuminh.com