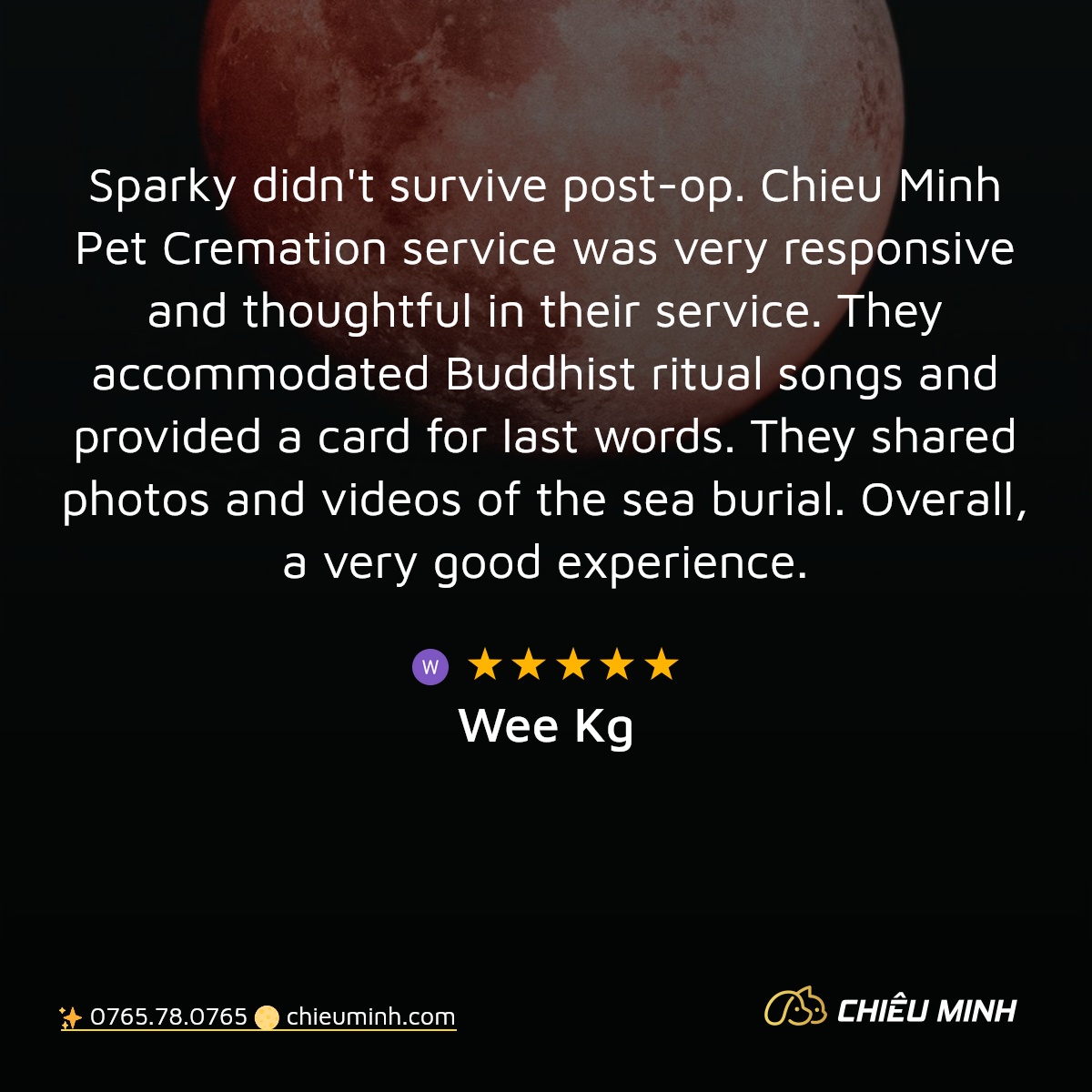 It was a painful moment when Sparky left us on such a short notice at 3am. He underwent an inevitable surgery and thought all was fine . Unfortunately, he didn't survive the post op.

Had to google for Pet Cremation and manage to find Chieu Minh Pet Cremation service.
1) Very responsive even in early hours and very detailed explanation on price and procedures.
2) Very thoughtful too to ask on religion (if any).
3) Very accommodative and considerate to play the Buddhist ritual songs and include "rebirth money" during the wake.
4) Card provided to pen any last words is very touching. To me, some words is better written than spoken.
5) clear photos of transferring of bones and ashes were provided. I have lots of questions and they were nice to call and explain further.
6) sea burial – location, date and again , they were nice to answer to my queries. Video and photos are shared.

Overall, experience with Chieu Minh Pet Cremation service is very good. Lucky to have Google the right one 👍.
🎄 Check us out on Google Maps: https://goo.gl/maps/wczrv4sv84ybV9jJA
#chieuminh #petcremation #testimonials #dogcremation #catcremation #animalcremation
— 🌝🦋🌸 —
Chieu Minh Pet Cremation
✨ Phone: 0765.78.0765
🌕 English: https://chieuminh.com/en
🌑 Vietnamese: https://chieuminh.com