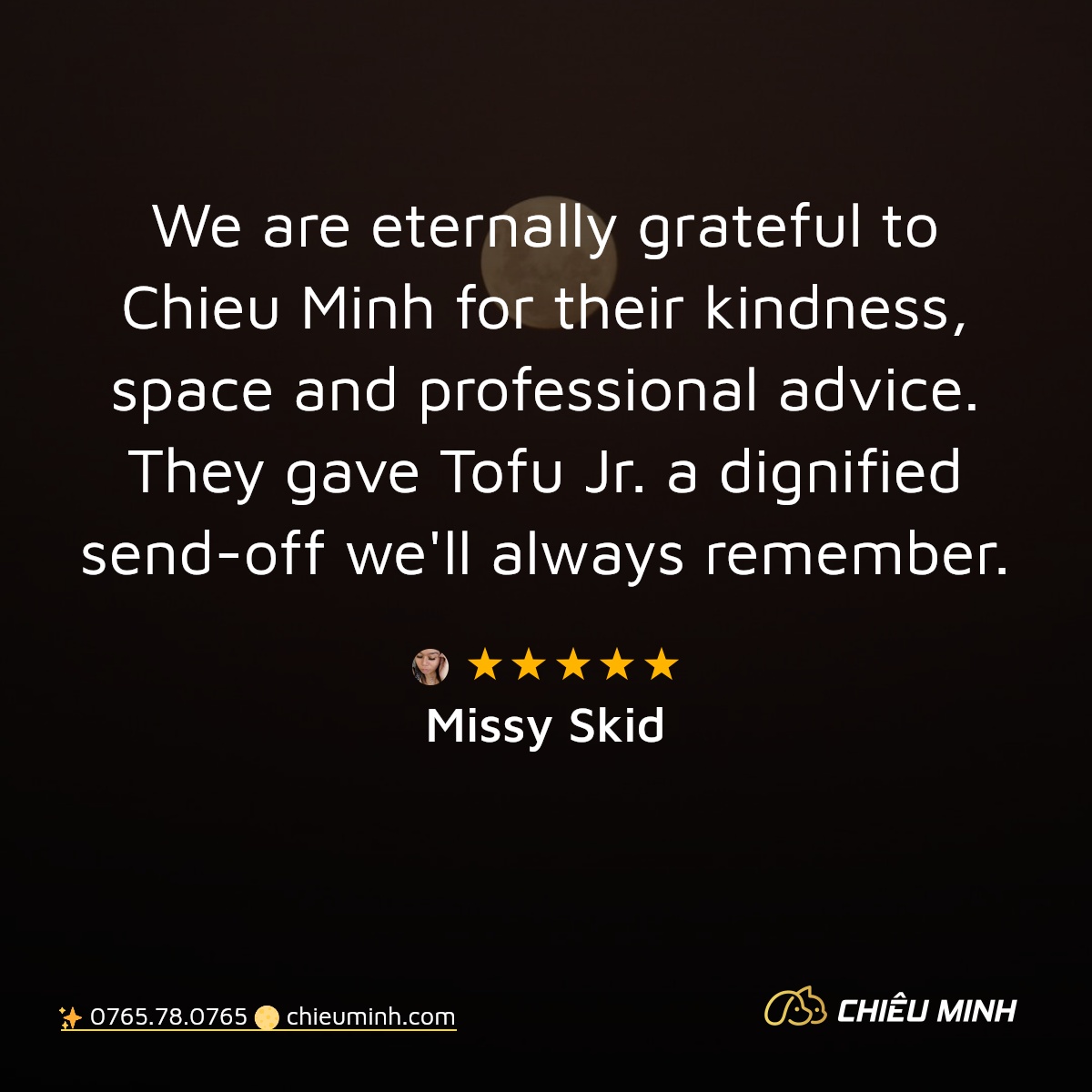 Thank you, Chieu Minh 🙏🏻

In our greatest moment of loss, what we needed the most was kindness, space and professional advice. Chieu Minh showed us that, and so much more. Because of them, we were able to give Tofu Jr. the dignified send-off he deserved.

One that Tofu Jr. would approve of.

The humans were so touched by all that they had done for us. We are eternally grateful to Uncle Johnny, Hoang and their team.
🌏 Check us out on Google Maps: https://goo.gl/maps/wczrv4sv84ybV9jJA
#chieuminh #petcremation #testimonials #dogcremation #catcremation #animalcremation
— 🐷🦅🐳 —
Chieu Minh Pet Cremation
✨ Phone: 0765.78.0765
🌕 English: https://chieuminh.com/en
🌑 Vietnamese: https://chieuminh.com