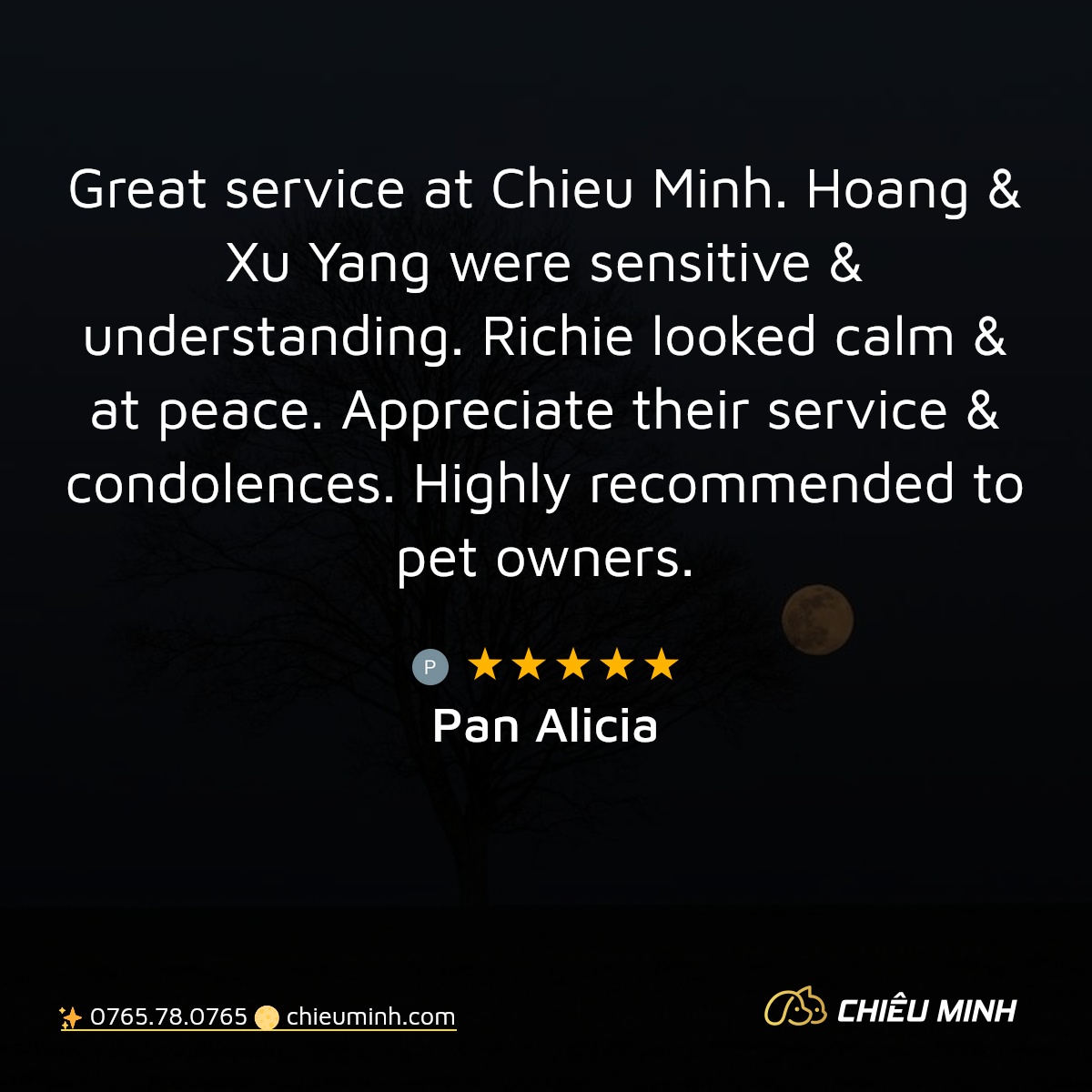 Great service at Chieu Minh. Hoang and Xu Yang attended to my family and our late boy. Hoang has been very sensitive with the words use and tonality while speaking to my family and I. Chieu Minh has provided a dignified cremation service for our dog and we are very comforted to be able to send him off such a beautiful manner.

Xu Yang has helped clean Richie up and freshen him before the send off. Richie looked calm and at peace. He also smelt great and simply looks like he is in deep sleep.

We are immensely grateful and really appreciate all the service and condolences that was extended to us.

Highly recomended to all pet owners who ever require such service.
☄ Check us out on Google Maps: https://goo.gl/maps/wczrv4sv84ybV9jJA
#chieuminh #petcremation #testimonials #dogcremation #catcremation #animalcremation
— 🐧🫧🍁 —
Chieu Minh Pet Cremation
✨ Phone: 0765.78.0765
🌕 English: https://chieuminh.com/en
🌑 Vietnamese: https://chieuminh.com