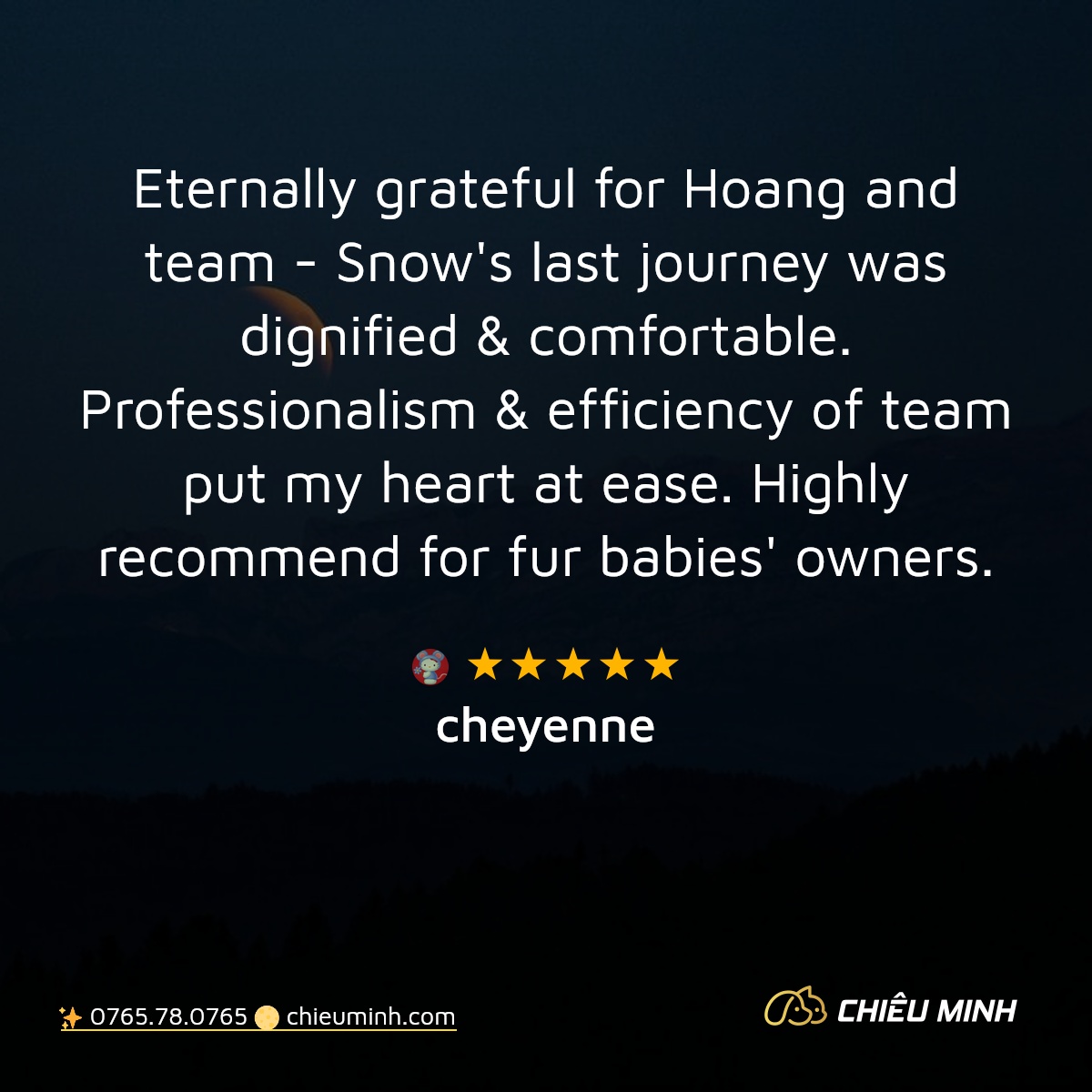 Dear Hoang and team. I am eternally grateful for what you have done for Snow and us. Her passing was very sudden and I was glad that I entrusted her to you guys.

Under your care, I believe her last journey was dignified and comfortable. Your professionalism definitely helped comfort my family and make this difficult time a lot easier. Thank you for answering my queries regardless of the time and being so accommodating. It really help put my heart at ease.

The set up was wonderful, the artwork was beautiful and I am impressed with the efficiency of your team.

Once again thank you so much for giving Snow the journey she deserves.

Would highly recommend for any fur babies' owner that are looking to give their pet a dignified last journey.
🐃 Check us out on Google Maps: https://goo.gl/maps/wczrv4sv84ybV9jJA
#chieuminh #petcremation #testimonials #dogcremation #catcremation #animalcremation
— 🪐🌕🐁 —
Chieu Minh Pet Cremation
✨ Phone: 0765.78.0765
🌕 English: https://chieuminh.com/en
🌑 Vietnamese: https://chieuminh.com