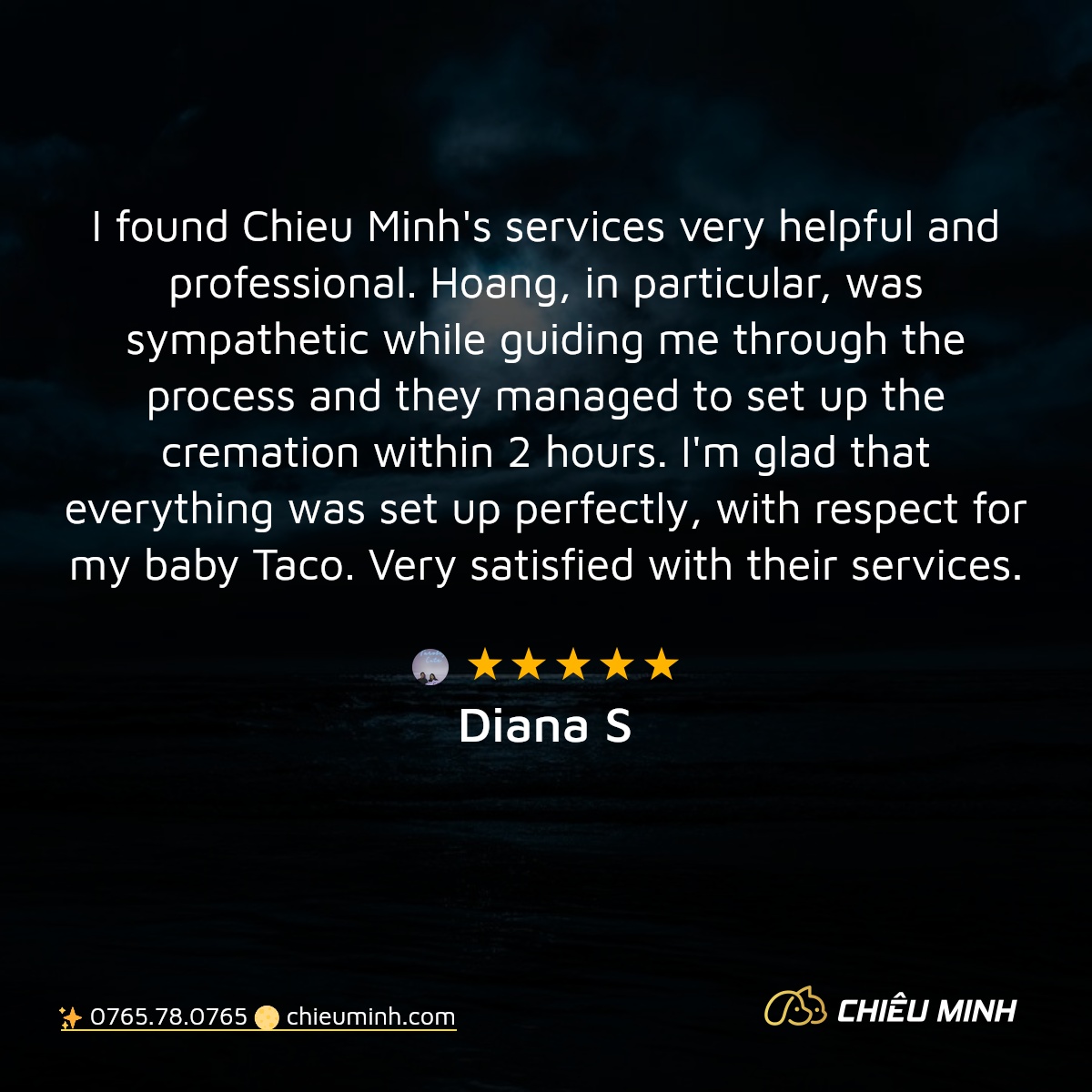 Unfortunately in the morning of 23rd Nov, I found my baby Taco lying lifeless on his bedding. I remember browsing through Chieu Minh profile 1 month ago on Hamster Society when Taco underwent a high risk surgery. (Did my research first in case he can't make it through surgery.)

I called Chieu Minh and Hoang from Chieu Minh picked up the call. Feeling lost on what to do, Hoang remained sympathetic and professional while guiding me and shared their packages. Upon confirmation, he set up a group chat with his team and confirm the cremation timing swiftly.

I am impressed with how fast they worked and how the team managed to set up the place within 2hours. Everything was perfectly done. The minute I walked in and saw my baby lying there peacefully, a gush of emotions over poured. Devastated but at the same time glad that everything was amazingly set up.

Throughout the whole process, Hoang and his colleague respected Taco and talked to him before any procedure. I'm very satisfied with their services and I'm sure Taco is resting in peace now.
✨ Check us out on Google Maps: https://goo.gl/maps/wczrv4sv84ybV9jJA
#chieuminh #petcremation #testimonials #dogcremation #catcremation #animalcremation
— 🐌🦢🌨 —
Chieu Minh Pet Cremation
✨ Phone: 0765.78.0765
🌕 English: https://chieuminh.com/en
🌑 Vietnamese: https://chieuminh.com