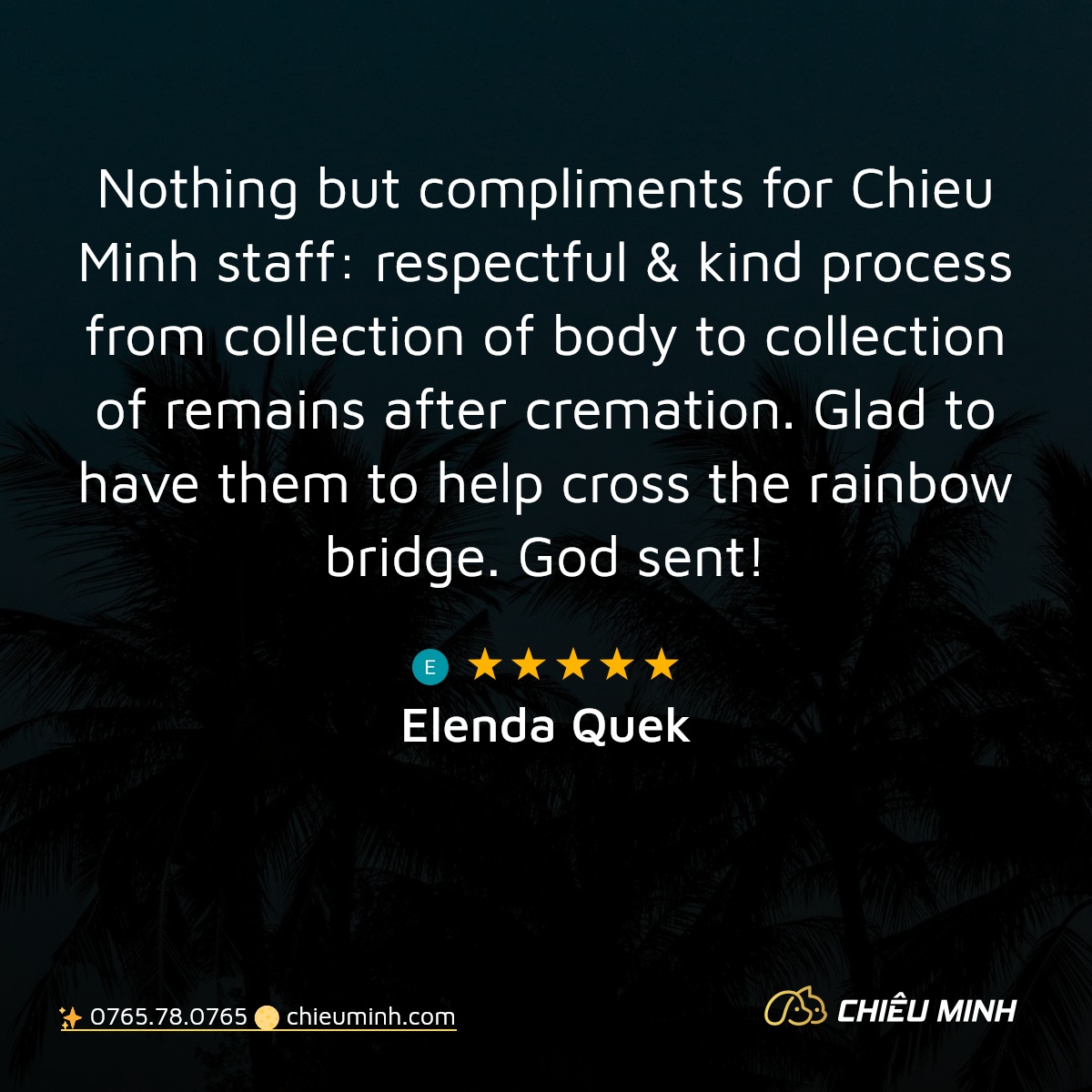 I have nothing but compliments for all the staff at Chieu Minh. From collection of body to the collection of remains after cremation, every process is done with so much respect and kindness for Bailey and our family.

With Chieu Minh, I know my baby is taken care in good hands. I am glad I got them to help in handling the whole process and helping Bailey cross the rainbow bridge.

Thanks to all at Chieu Minh! You guys are god sent!
🌷 Check us out on Google Maps: https://goo.gl/maps/wczrv4sv84ybV9jJA
#chieuminh #petcremation #testimonials #dogcremation #catcremation #animalcremation
— 🌺🐸🦛 —
Chieu Minh Pet Cremation
✨ Phone: 0765.78.0765
🌕 English: https://chieuminh.com/en
🌑 Vietnamese: https://chieuminh.com